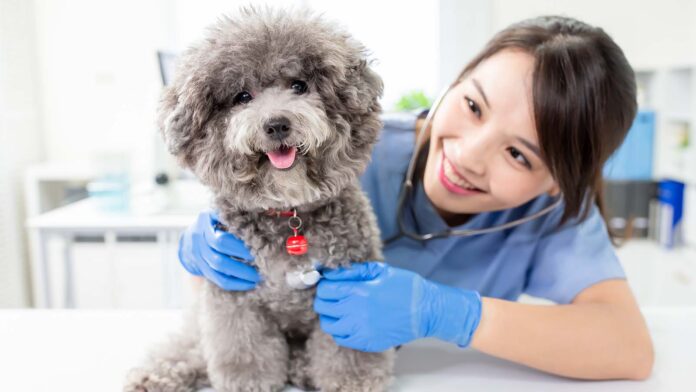 Animal lovers, unite! Zomedica Pharmaceuticals (NYSEMKT:ZOM), an under-the-radar play on the pet care space, is having an impressive time in the stock market today. In fact, one big catalyst has ZOM stock up more than 20% today.
So what exactly is Zomedica Pharmaceuticals? And what is that big catalyst? Starting with the first question, Zomedica Pharmaceuticals says that its goal is to improve the quality of veterinarian care by helping more veterinarians be successful. To do this, Zomedica works to provide veterinarian solutions that help with diagnostics.
Essentially, the easier it is for vets to figure out what is wrong with an animal, the easier it is to begin treatment.
With that in mind, Zomedica Pharmaceuticals shared exciting news on Friday. The company said that it expects to begin commercialization of its Truforma point-of-care diagnostics platform by March 2021. What does that mean? Well, Truforma uses bulk acoustic wave (BAW) technology to help detect thyroid and adrenal diseases in dogs and cats. Importantly, Zomedica says that this BAW tech helps improve accuracy, precision and timeliness. Instead of waiting for results, the Truforma platform can give patients insight during an initial appointment.
There are a few other things for investors to note here. To start, Zomedica believes that it is the first company to use BAW tech in this way. Along with this, the company has 70 issued or pending patents on Truforma, giving it a competitive edge in the pet care market. As investors consider the commercialization catalyst, they can also have some confidence that Zomedica will retain its dominance for some time.
ZOM Stock and the Coronavirus Pandemic
Although the commercialization story is clearly an exciting one, there is another big catalyst lurking beneath the surface. Yes, that catalyst is the novel coronavirus pandemic.
As Americans spent more time than ever before at home, they increasingly turned to furry friends for comfort. Shelters emptied out. Dogs and cats flocked to new homes. And most importantly, spending on pet health and care products increased. In fact, unlike in previous economic crises, Americans spent more than before on their four-legged companions.
What does this mean for Zomedica Pharmaceuticals and ZOM stock? Well, there are now more households in America with dogs and cats. These households in turn are also spending more than before on taking care of their pets. All together, this means pet owners and vets will likely jump at the chance to provide better and more accurate diagnostics. For Zomedica, this should translate to steady demand for its Truforma point-of-care platform and any following diagnostic solutions.
On the date of publication, Sarah Smith did not have (either directly or indirectly) any positions in the securities mentioned in this article. 
Sarah Smith is a Web Content Producer for InvestorPlace.com. 
With only the rarest exceptions, InvestorPlace does not publish commentary about companies that have a market cap of less than $100 million or trade less than 100,000 shares each day. That's because these "penny stocks" are frequently the playground for scam artists and market manipulators. If we ever do publish commentary on a low-volume stock that may be affected by our commentary, we demand that InvestorPlace.com's writers disclose this fact and warn readers of the risks. 
Read More: Penny Stocks — How to Profit Without Getting Scammed